Feeling a little bit of FOMO from missing Reign?
Don't worry, we got you covered here with the recap.
And there's always next year, right? 😉
CEO's Keynote: The Future of Real Estate
Our CEO, Brian Charlesworth, delivered a keynote to a venue packed with 300+ of our closest business owners, operational leaders, and partners.
The session was titled "The Future of Real Estate" and tells the story of where Sisu is going, what's big and new, and how this fits in with the state of the industry and market.
Sisu's Core Solution: Streamline and Automate
The problem we set out to solve back five years ago is still near to our hearts.
Brian is a builder. From tech companies to franchises inside and outside of the real estate industry, his passion is in solving problems and empowering business owners through technology.
When he sold a business in 2015 and stepped in to help build The Utah Life Real Estate Team (his wife, Spring's business—which now has over 70 agents and will do over 700 transactions this year) he had the vision for what Sisu now helps thousands of real estate teams with today.
He summed it up in two slides: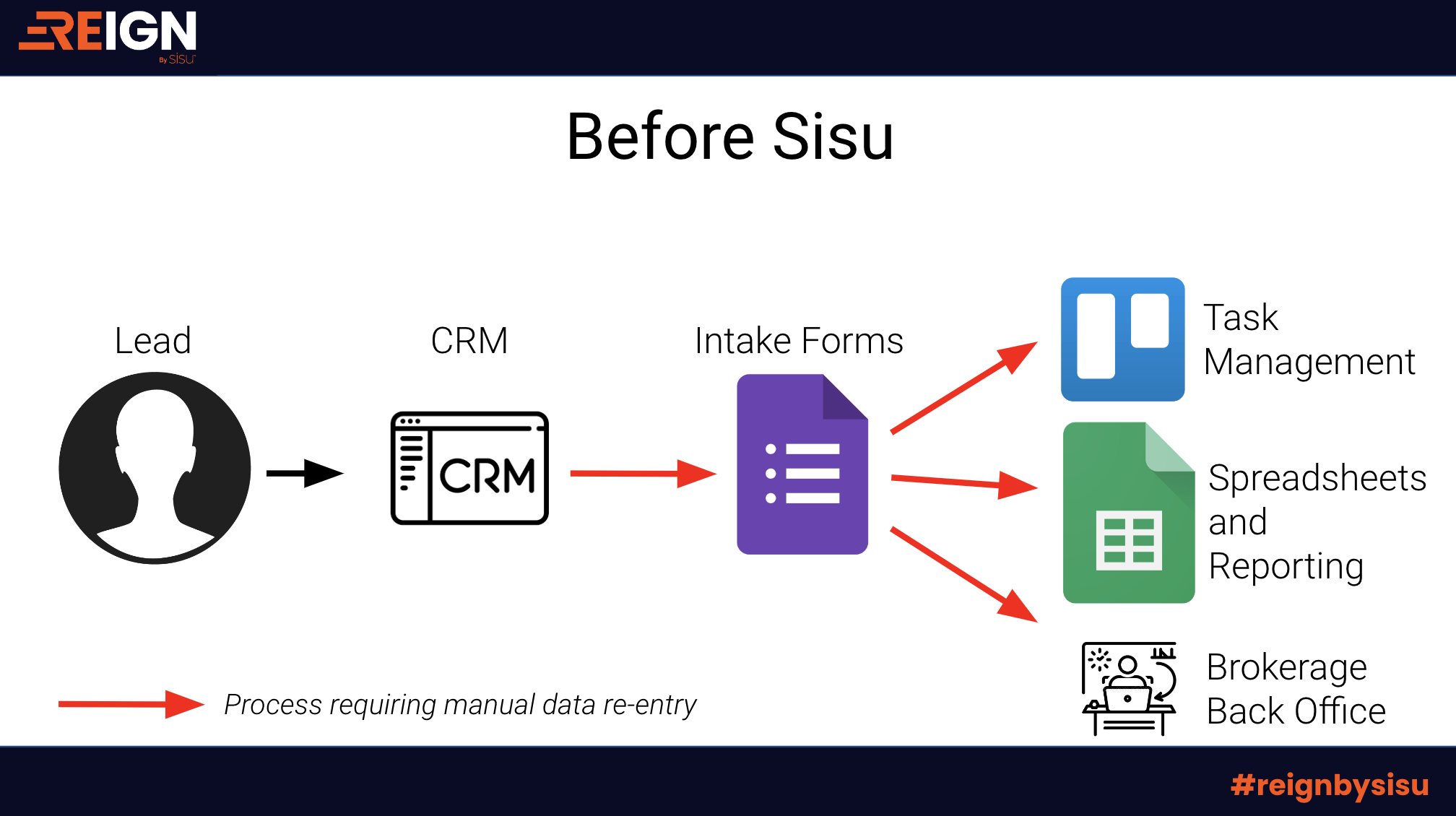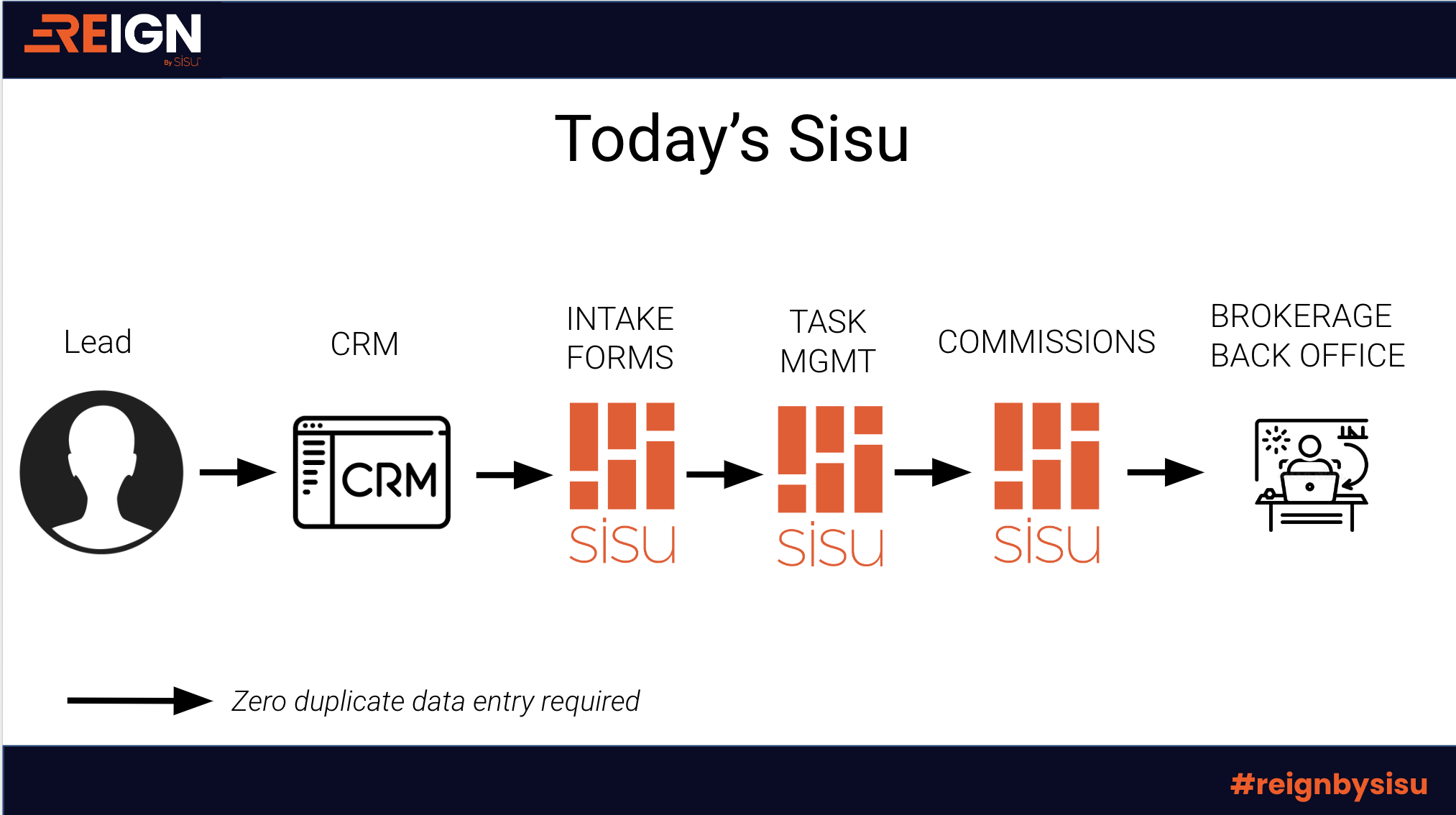 The industry is plagued with a duplicate data entry problem. And this problem hinders leaders from being able to make data-driven decisions. It hurts their margins as they scale, because their headcount scales faster than their profits.

Sisu solves this by streamlining and automating the workflow. And while it does that, it provides a beautiful dashboard that allows leaders to make daily, data-driven decisions.
We continue to perfect this solution, mainly by focus on our API and partnerships. Today, anything that can be done through our user interface can be done through our API. This means the possibilities are endless on how Sisu can integrate into your business.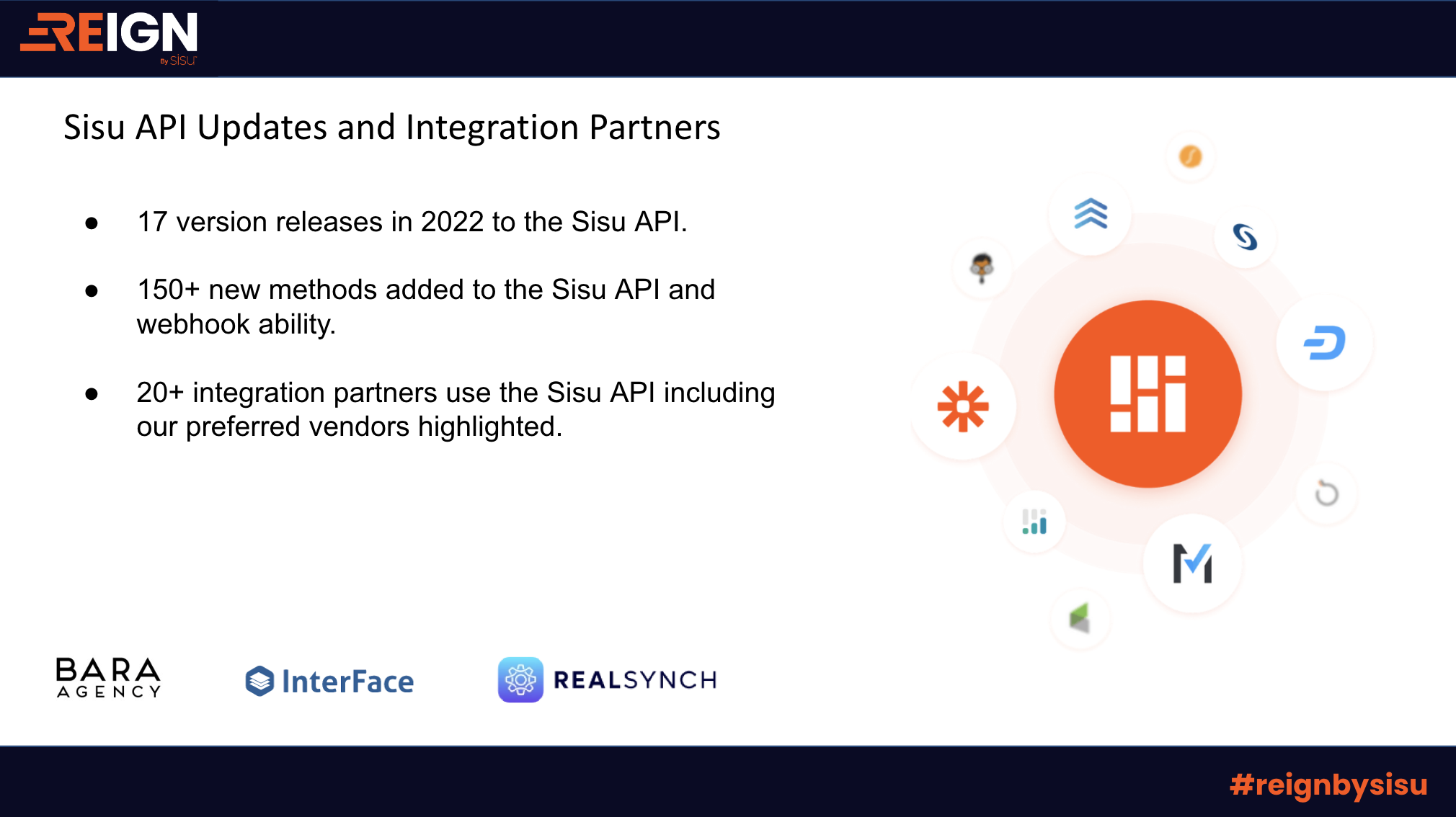 Some of our incredible partners like Bara Agency, InterFace, and RealSynch are leveraging this API to build incredible, unique solutions. There truly is no limit to where you can leverage Sisu. If you can imagine it, it can be built.
Our core mission continues to be streamlining and automating the real estate leaders business—providing them with every piece of data they need to be an incredible leader.
Sisu Coaching?!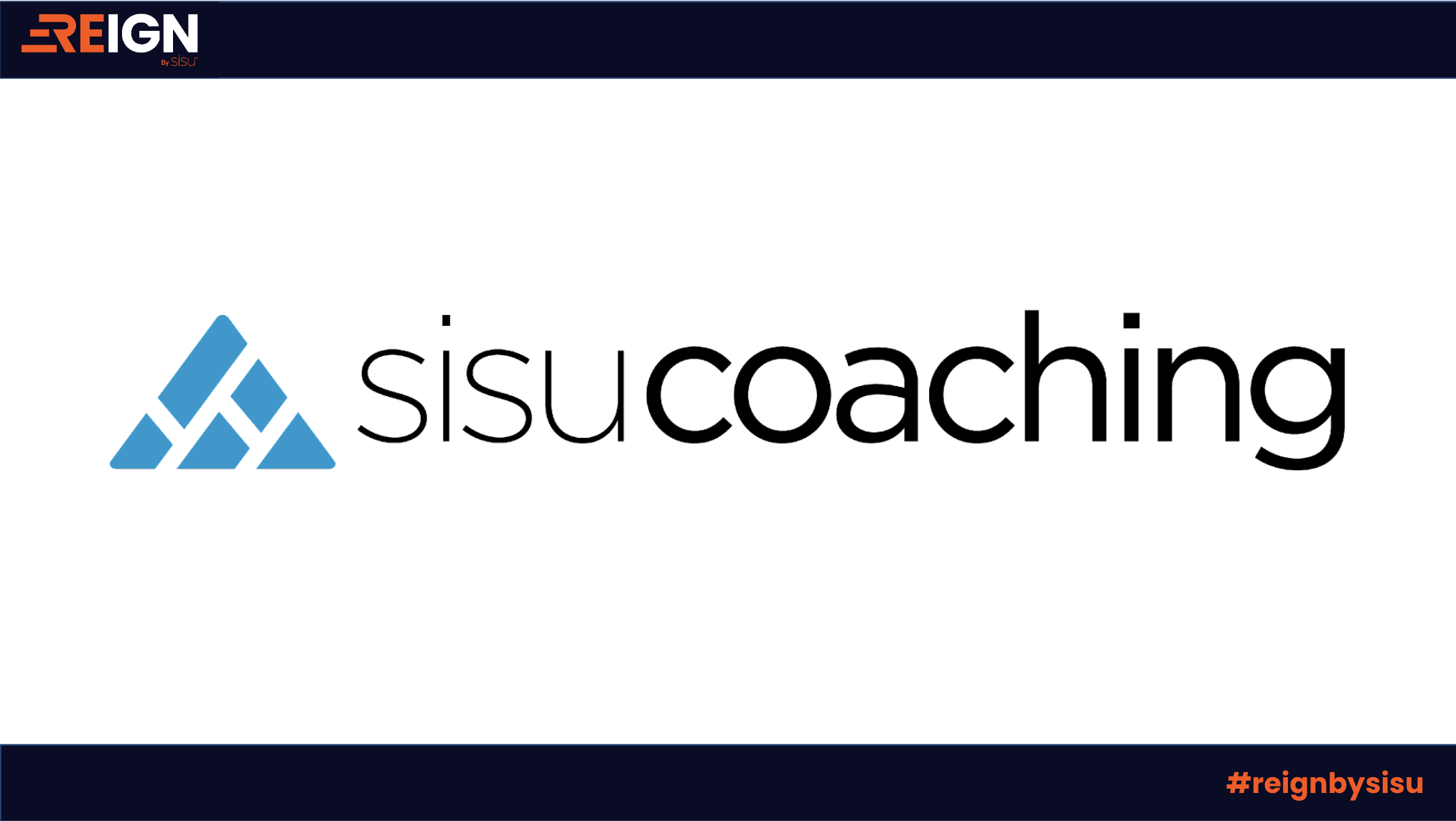 Oh yea. We have a full-fledged coaching program that we now offer exclusively for Sisu clients.
It's not something that will replace your current coach. It's a program that we've poured our hearts into that will show you the secrets of using Sisu for explosive growth.
Hear it from Brian:
When I got into real estate, I was obsessed with shortening the learning curve. I didn't want to spend a year learning how the list-side business works. So I hired a coach. That first year, I did 48 transactions. I couldn't have done that without a coach.

Sisu Coaching is the same. You can spend the next year trying to figure out the best way to integrate Sisu into your business—or, you can jump into coaching to shorten the learning curve and develop even better leadership skills.

It's one thing to have Sisu set up. It's another thing to have it integrated into your business. How do you use it in your 1-on-1's? How do you create vision for your leadership team in your Level 10 meetings? What exactly do you need to do so that you can double your transactions without adding admin headcount? How do you use Sisu in your recruiting?

That's what you'll learn in Sisu Coaching. You'll learn it faster from our team who has perfected it over the past 5 years.
Sisu coaching includes two modules: Leadership Coaching and Agent Coaching.
Here's what Leadership Coaching looks like:
12 modules, each focussed on a core area of your business, such as "Culture of Production and Growth", "Agent Attraction System", and "Retaining Your Leaders".
Weekly Zoom Q&As with Spring Bengtzen and Justin Nelson from the Utah Life, so that you can dive into exactly how they've done this over the last 5 years.
And the Agent Coaching:
Two weekly Zoom calls with Justin Nelson, Performance Coach at The Utah Life. Justin is a powerful speaker and motivator who spoke 300+ days/year on the road as head trainer for Tony Robbins. If you've heard Justin speak, you know he'll have no problem bringing the heat.

The calls are structured in a quarterly format, each quarter taking your agents through a journey of visioning, planning, and achieving their goals through Sisu. W

e'll get your agents fired up and inspire them to own

their numbers in Sisu and take action on the activities that matter most.

Agents will have access to the vault of trainings and guest speakers.
One of the biggest things we hear our clients say is "I don't want to be a cheerleader… my team should have the fire to do the work!" Let Justin fire up your team every week and ignite them to take action.
Over the past year, we've been offering these programs at $15,000 and $9,000 respectively. They're available for you now as a $500/mo addition to your Sisu subscription 🔥
Sound interesting? We'd love to talk more with you and see if it's a fit.
Pick a time to chat on Sisu Coaching here.
Sisu's Progressive Web App (PWA)
You're probably familiar with world-class software platforms like Zoom or Spotify.
Whether you use the app on your phone, tablet, or mobile device, the experience is exactly the same. Same functionality, same buttons, just optimized for a different view. You can download them as apps or open them up in browsers. It's all the same code.
This allows these companies to release features much faster, because they don't have to maintain multiple code bases. And they deliver an incredible experience on all apps.
That's where Sisu is headed. In fact, we're already there—our brand new Client Portal is built on our new PWA. The rest of our platform is moving over there shortly. Check out these screenshots from the presentation: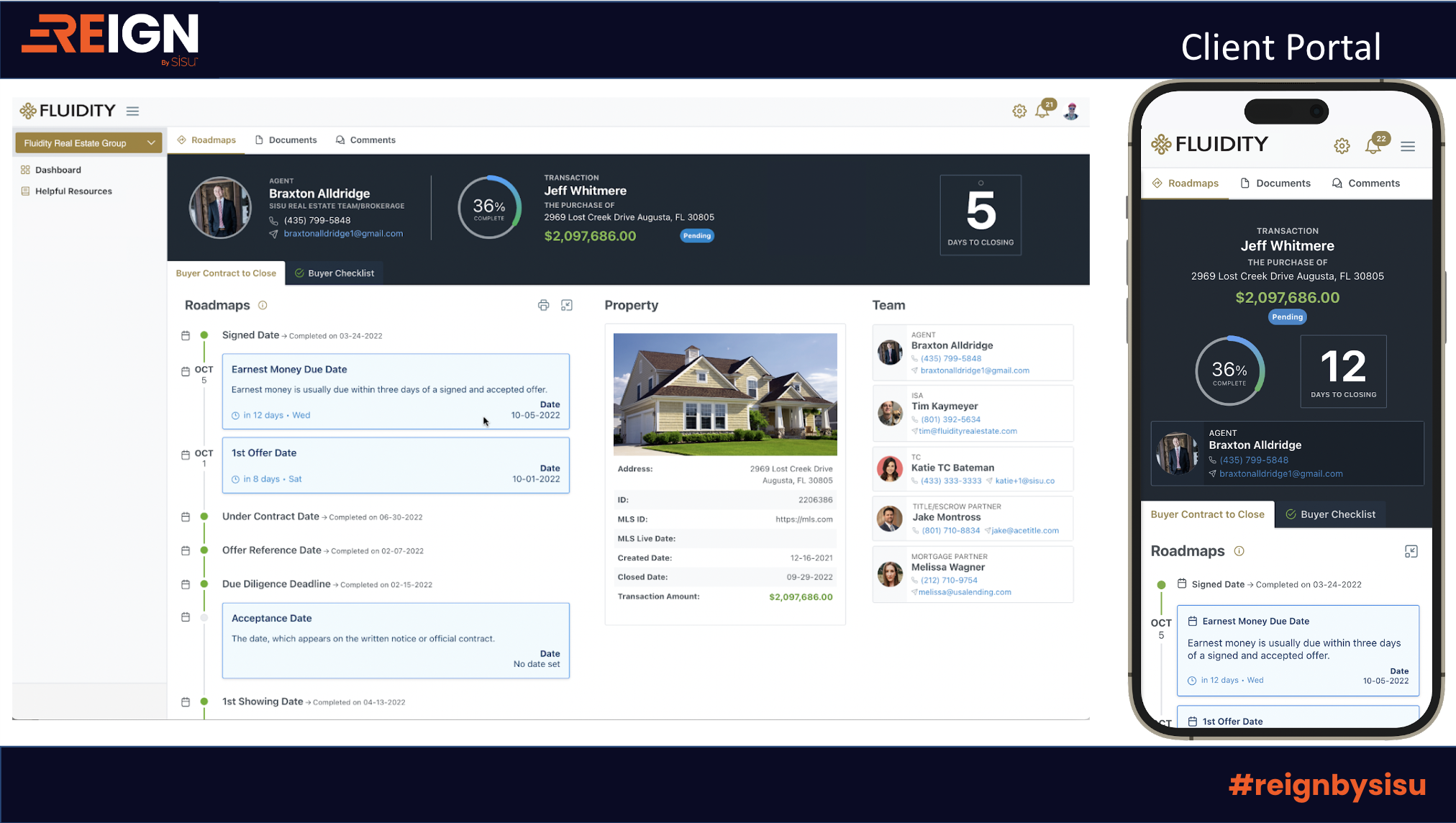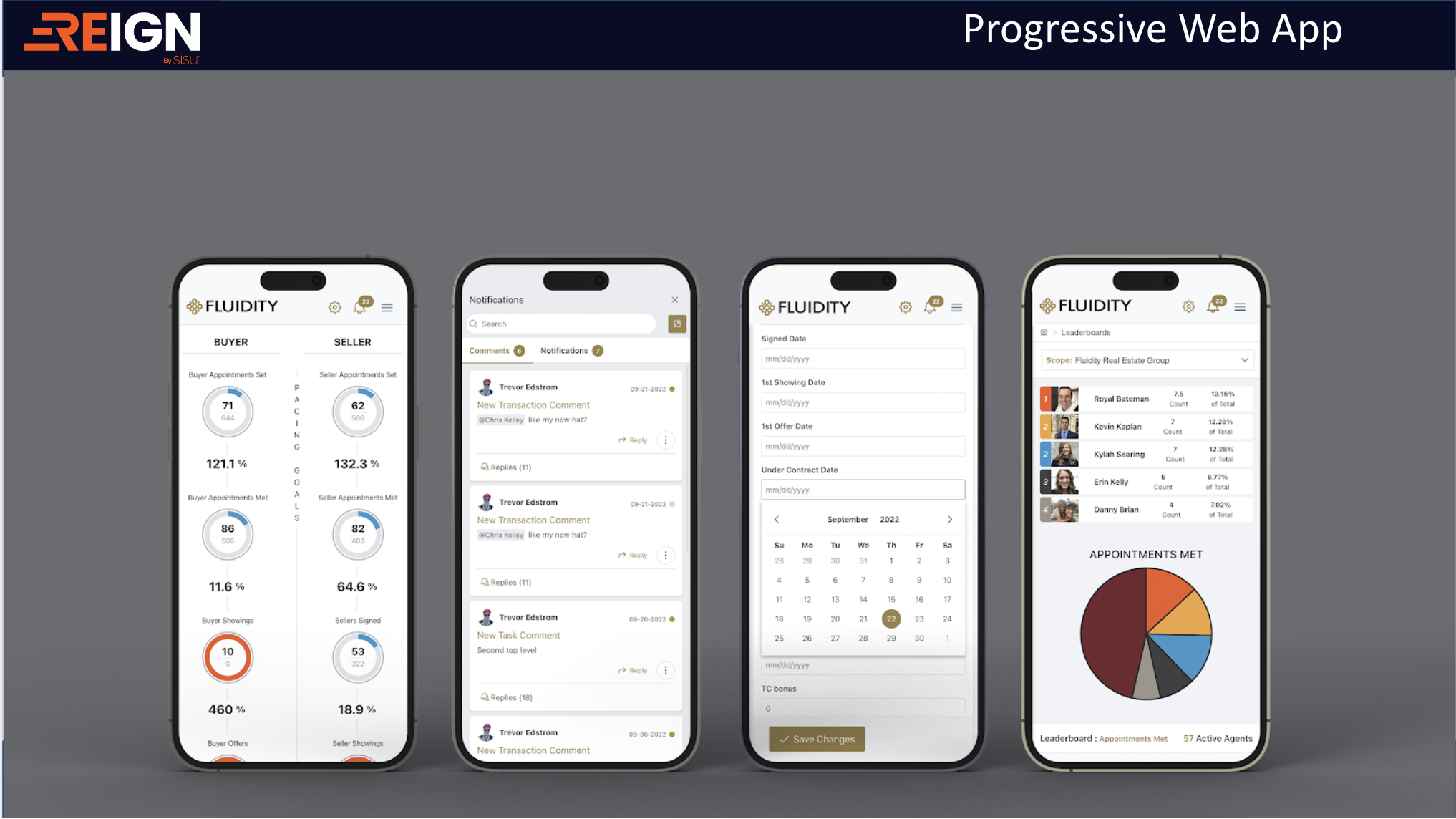 Expect to see more releases on the PWA shortly.
Centralizing The Real Estate Transaction Around The Agent
One of the screenshots above is from our Client Portal. It's a platform we released a earlier this year.
Your buyers and sellers get real-time updates and visibility on an app when they order a pizza... they get it when they order groceries on InstaCart... but not when they buy a house? That's just wrong 😂
We leverage the data that was already in Sisu anyways to deliver this incredible, mobile first experience to your clients.
Soon, we'll be bringing your mortgage and title companies into the transaction as well, so that you own more of the transaction. All the communication, documents, dates, and deadlines will be shared across your business and mortgage/title (whether you own those businesses yet or not) will be compiled in one central system—a system that you, as the agent and the heart of the transaction, have complete control over.
The opportunity here isn't just to streamline the experience, but to increase your margins, too.
There's a LOT to be excited about
Most of our community came out to Reign for one of the following reasons:
Business planning for next year
To grow and scale your business and end this year strong
To network with some of the best teams in the country
To implement Sisu with our success team
To become a better leader
We've found that these are the reasons they're in our world, period.
A phrase we probably heard 100+ times at Reign is that Sisu is Leadership. What I've learned is that the deeper you get into this community, the more meaning you'll find behind that. It's true. And I'm excited to watch those who go all-in and commit, because they will be the ones capturing market share, leading incredible businesses and building incredible lives.