Hitting the ground running in the real estate market can be a tricky game when you are starting. Having a clear understanding of what is most important for you and your company can be the difference between being a productive team and wasting precious time by trying to figure out what works and what doesn't.
One of the best ways to develop the skills you need is to read about the experiences or study the advice of those who have already done it.
At Sisu it is important to us that we familiarize ourselves with the current insight from professionals working in real estate, as well as gain a deeper understanding of why successful businesses run the way they do. To help, below we share three essential books we believe you need to be reading in quarter three to get some insight on why Sisu exists, as well as gain an important perspective on business operations.
These books contain many of the principles at the core of the Sisu system. In many ways, they served as inspiration for where the system is today.
‍
1. Four Disciplines of Execution
‍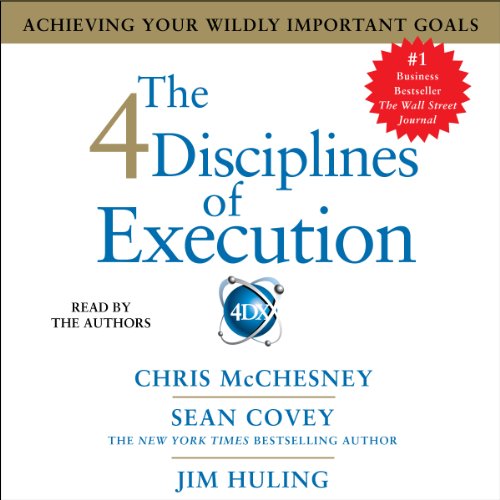 ‍
The 4 Disciplines of Execution highlights four different disciplines- focus on the wildly important, act on the lead measures, keep a compelling scoreboard, and lastly create a cadence of accountability. Truthfully this book is what Sisu was built upon, and why we run the way we do today. It is constructed to beat the "Whirlwind" or day-to-day business that crowds out the action on strategic initiatives. After implementing the four disciplines your company will still spend 80% of time committed on the whirlwind, but the other 20% will be focused on strategic execution.
A while back, we were talking with a coach who was having a conversation with a client who was just rolling out Sisu.
The client mentioned they were having trouble getting buy-in from their team on the new system, and was asking advice on how to make the change.
The coaches answer was pretty simple: "Have them read 4DX. They'll get it after that".
"If you ignore the urgent, it can kill you today. It's also true, however, that if you ignore the important, it can kill you tomorrow."
- Chris McChesney
‍
2. Measure What Matters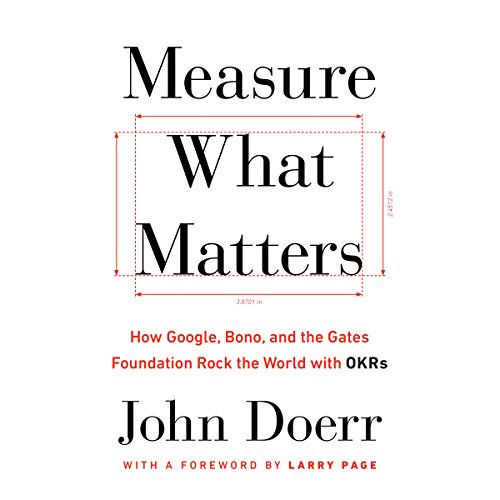 What Matters is a great place to show you how to implement the OKR system (Objectives and Key Results) for any company and team.
To break it down simply, an Objective is a concrete, action-oriented thing that needs to be achieved; and Key Results are the specific, measurable steps that will meet the objective.
This system is built upon four different "superpowers":
1) The ability to focus on the number of initiatives that can make a true difference and put off the less important ones. By doing this, it allows leaders to commit to those choices and makes for a successful team.
2) The ability to align and connect; having OKR transparency means that not only are everyone's goals openly shared, but each team member also links their objectives to the company's overall game plan.
3) Creating an environment where everything can be tracked and everything is driven by data with continuous reassessment.
4) The system's ability to motivate people to succeed by doing more than they had thought possible.
Our leadership team loves this book for the sole purpose that it shows a team how to set ambitious goals and encourages them to go out of their comfort zones.
‍
3. Start with Why
‍
The concept of starting with why applies to all businesses in the broadest form.
Services, countries, real estate, and even careers can benefit from a well-developed understanding of the why in their business. This book is a favorite because it explores why some organizations and individuals can inspire while others simply can't. Inspirational leaders start with why, inspirational companies start with why.
They create their reasons and beliefs why they do what they do first before figuring out what and how they are going to continue moving forward. The why targets the system of the brain that deals with emotions and memory and inspires because people act on their emotions. It is a matter of action and every single organization knows what they do. How delivers the what- it includes the value proposition and product differentiation. The basis of this book speaks on how inspired companies think and act from the inside out and that is what makes them successful.
If you take a look across the Sisu system, you'll find all kinds of goals, numbers, and lead measures that will take you exactly where you want to go—but all of this is a lot less inspiring if you're not connected to a deeper meaning and purpose.
"The idea of the Golden Circle: trust, find those who believe, rally those who believe, create the tipping point, create lasting success."
- Simon Sinek