What's New in Sisu, June-July 2021 | Automated Email Notifications, Snapshot Rankings, New ISA Report & more
This months update includes possibly the most highly requested feature over the last 12 months:
Automated emails.
This plays into the bigger picture of Sisu operating in three core areas of your business:
Motivating and training a lethal sales team
Operating a lean and efficient transaction management process
Managing back office commissions and financials
It's one more step towards eliminating redundant systems and consolidating your business into a handful of key systems.
The most efficient teams are running their business on three platforms: Sisu, their CRM, and their eSignature platform. No spreadsheets, no duplicate entry, and no dead data.
You can now have Sisu send automated emails on specific dates
We've gotten a ton of feedback from the community about this.
Building task lists in Sisu was great. But automating key email communication inside of those task lists leads to more scalable teams.
This new feature allows you to create email templates, customize the content of those emails with merge fields, and configure when (and to who) those emails go out.
Here are two steps to get this all set up:
First, configure your email templates under admin>tasks>email templates.
These are basic HTML templates with merge fields that look like this: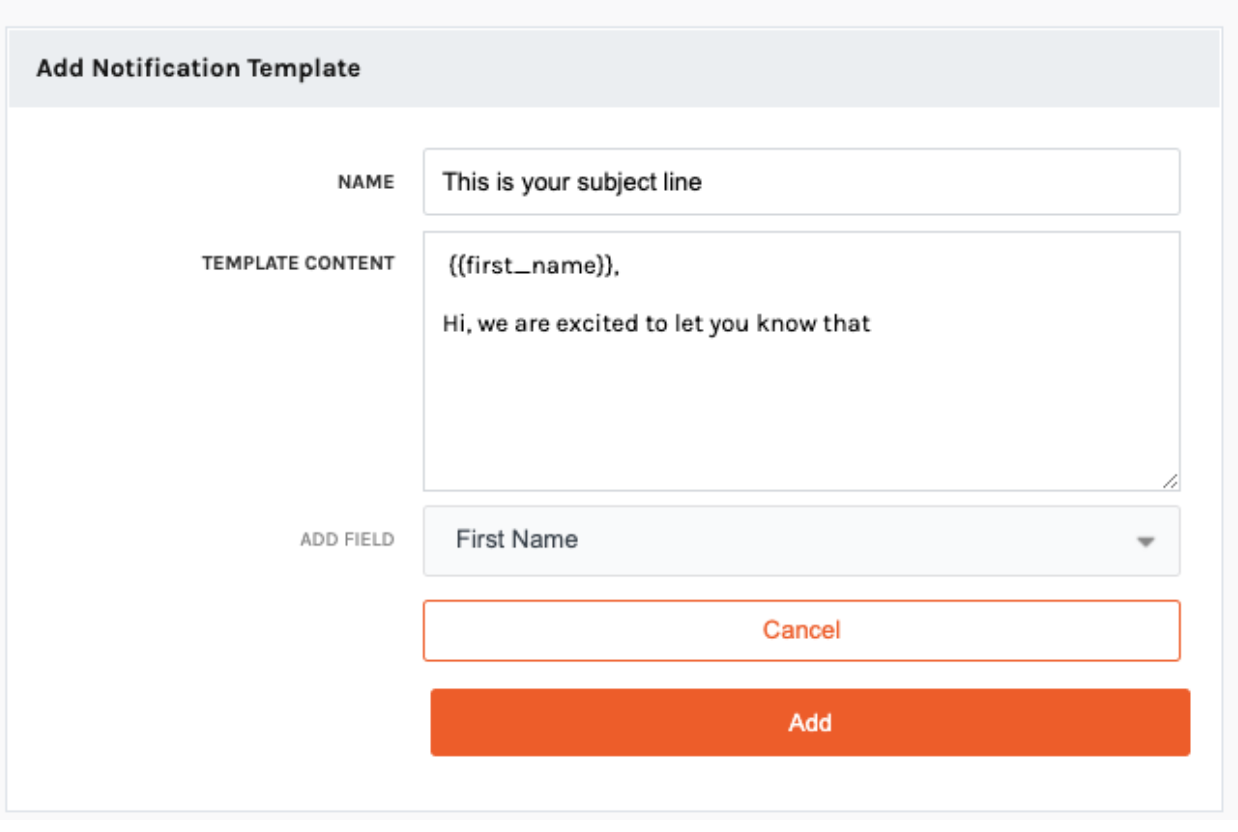 Notice how you can pull in any date field from your system, including custom fields. This allows you to build out the template exactly how you'd like it and insert all of the relevant information.
Second, decide which template that email will be a part of and when exactly it will send out.
For example, you might want to create a "transaction kickoff" email. This template would be part of your "contract to close" task list, and would go out the same day a transaction goes under contract. It would include all the key dates around the transaction and send to the TC, Agent, Cooperating Agent, Loan Officer and Your Client.
An example of what this configuration would look like: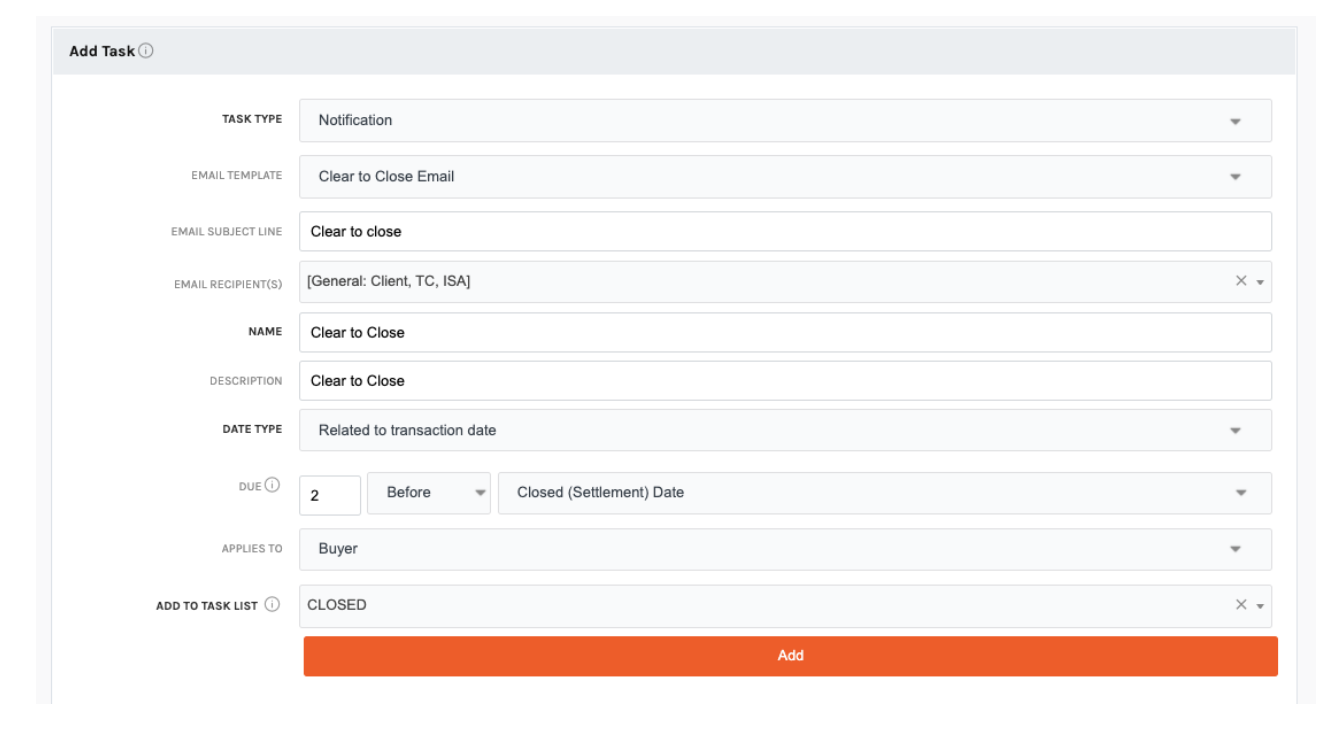 We're seeing these templates used for all kinds of use cases:
Internally to collaborate between agent, TC, in-house ancillary businesses like title, mortgage, photography, etc.
Internally to congratulate agents or nudge them to provide key pieces of transactional data
Externally to keep clients and other third parties in the loop, such as the cooperating agent or cooperating TC.
For full documentation on how email task notifications work, head over to our knowledge base notes here.
Personal records and updates to platform rankings
Back in May we started doing platform rankings to show you how you stack up against other top teams/agents on Sisu.
Here are the things that were improved in this release, based on your feedback.
You can use the "scope" dropdown to select one agent or your entire team. If you select one agent, it will show how that agent ranks against other agents on the platform. If you select your entire team, it will show how your team ranks against other teams.
There is an additional column called "PR" which stands for personal record. This shows what your personal record is for the metric.
You can collapse the rankings panel if you want to free up room on your snapshot page.
You can toggle between monthly and yearly numbers.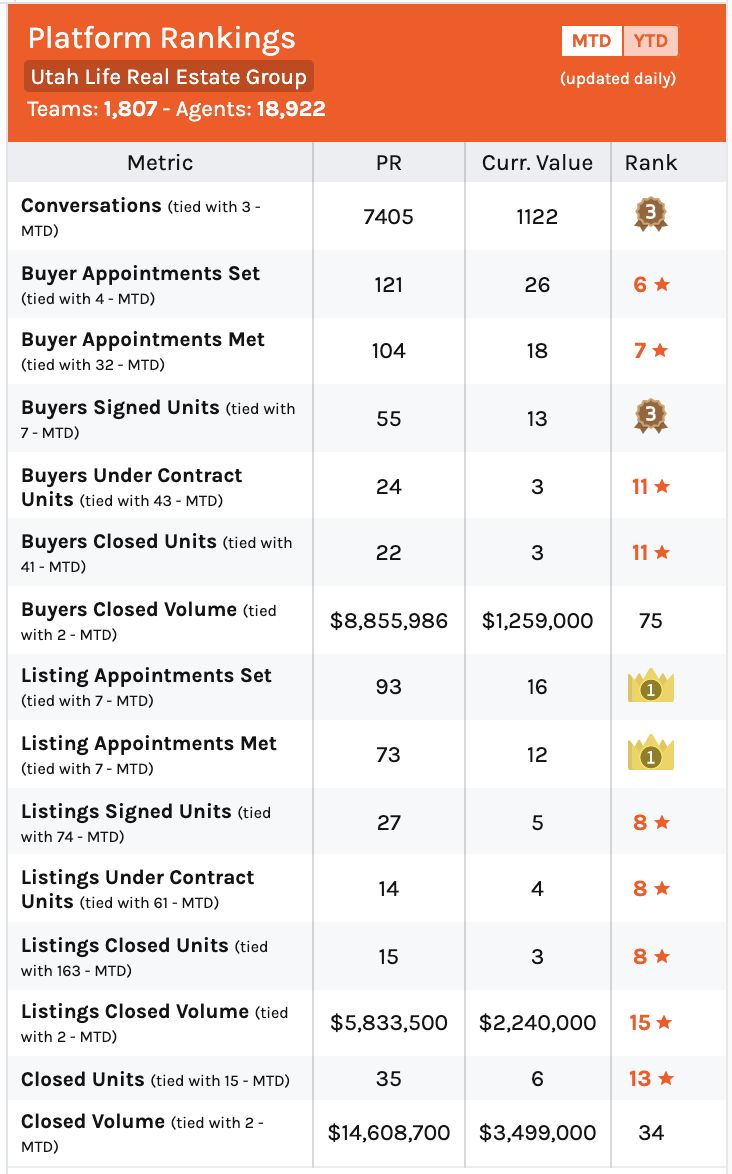 Personal Income Reporting for Agents
One of the founding principles for Sisu was enabling team owners to run their business like a business.
In the same way we've made this easy for owners, we've also provided agents a personalized view of their own income.
The new report can be accessed by logging in as an agent and going to reports>income.

With this report:
Agents can select a date range to view how many transactions they've closed (or select a future date to see forecasted transactions).
See how much GCI they're generated, how much of that is coming out from referrals, and how much is ultimately ending up in their pocket.
Segment this out by Buyer/Seller type transactions
It's a quick, personalized way for agents to see their most important financial metrics. Top teams use this to drive home the effects of what they are (or are not doing) to produce results.
Everything's a little more emotionally powerful when you put dollar signs behind it 🙂
We've also updated the personal dashboard so that it shows "net" agent income rather than "gross" agent income. This will give them a more realistic, accurate view of what they are actually making.
The orange tile from dashboard>personal below is what we're referring to. The Net Agent Paid Income tile also honors these new changes.

The best team leaders understand what drives their agents. They're experts at bringing out their hopes and aspirations, calculating the income it's going to take, and then building a game plan around it.
Problem is, very few agents understand how the real estate game works when they get started. They're clueless to the fees, splits, and overall income they'll be netting from transactions.
This in-depth income reporting for agents strengthens the process.
Additional core date fields added to track first time showings and first time offers written.
A good chunk of Sisu's reporting relies on a handful of dates in the system.
They're called statuses, and they show progress through the transaction (and pre-transaction) process.
Historically, those are:

1st Time Appt Set Date
1st Time Appt Met Date
Signed Date
Under Contract Date
Closed Date
These dates are what drive the 10 circles on your main Sisu dashboard.
‍

With this updated, we've added two highly requested dates to the mix:

1st Time Appt Set Date
1st Time Appt Met Date
Signed Date
1st time showing date
1st time offer written date
Under Contract Date
Closed Date
You can turn the additional date fields on from admin>team settings>preferences. See the screenshot below.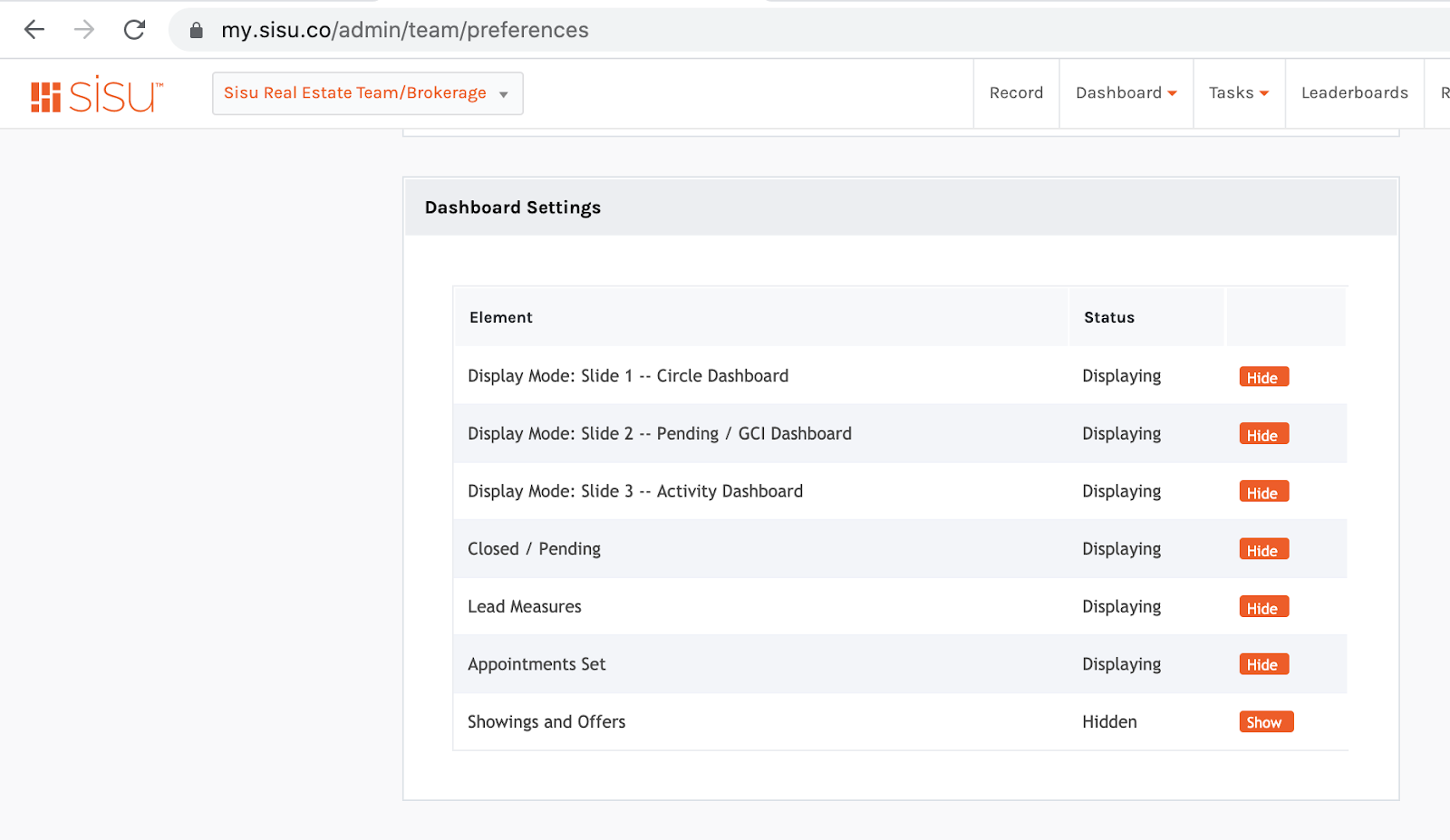 Once enabled, you'll be able to track transactions which reach the showings and offer statuses, as well as set goals and track conversion ratios between those statuses. For some of our teams running Zillow Flex (or looking to get on Zillow Flex) this is especially useful as these are two of the core metrics Zillow uses to decide who gets into the program.

A report specifically for ISAs
A lot of you are running massive ISA operations and seeing amazing results.
The ISA dashboard already exists as a way to measure your ISA team and create some friendly competition.
The report we just released has to do with the appointment hand-off between ISA and Agent. It shows you which agents are taking ISA appointments and what their conversion rates are—so that you can keep giving appointments to the agents who are converting, following up, and closing business.
A quick video overview:

Sisu Integration Hub
Whether through direct integration or via partner integrations, Sisu has a considerable selection of integrations to choose from.
We've compiled these all into a nice interface to make it easier to explore integrations. We've also added a "coming soon" section where you can keep your eye on upcoming integrations.
Other miscellaneous updates
As always, there are other tweaks and improvements being made to the platform. These include:

Searchable scope dropdown on transactions screen
Additional adjustments on CDA generation from admin>commissions>preferences.
"Buyer Agreement Expired" status based on the "Buyer Agreement Expiration" date field.
API updates allow you to add commission adjustments and task templates via the API.
Additional future date ranges added to the transaction screen filters.
Merge tool allows admins to pick two transactions and merge them together, selecting which record is authoritative and which fields remain on that transaction.
The scope dropdown on the transaction screen is now searchable.
Hyperlinks in task descriptions are now clickable.
Percentage adjustments are maintained in the commission form when new adjustments are added.