Challenges Faced Before Implementing Sisu
Excess of disparate systems used in the business

Inefficient processes as a result of disparate systems

Lack of access to real-time data on their business

Duplicative efforts & data entry

Challenges Overcome with Sisu
After navigating some initial pushback around agent adoption by demonstrating the power of Sisu, CAZA Group was able to show the agents how to adapt the platform to their business and work more efficiently. As a result, they accomplished the following:
Improved tracking of active and potential deals in their pipeline
A far more efficient transaction management process
Reduction in duplicate data entry across the business
Sisu Integration
The CAZA Group uses Sisu for transaction coordination and listing management, allowing the team to track active and potential deals in the pipeline. Agents are now able to better look at their potential income for different pipeline stages, giving them more clarity on what opportunities to focus on. The forms and tasks features in Sisu also help to simplify the transaction coordination and listing processes, making them much more efficient.
Tangible Results since Implementing Sisu
Since implementing Sisu, the team has seen improvements in their reporting and tracking numbers, making it easier to manage their business. The tasks and forms features also helped the Transaction Coordination team double the number of transactions they could handle in a month, from 20 to 40, while saving 12 hours of Transaction Coordination work on average, per transaction for agents, so they can focus on generating more business.
"Just do it! If you have the budget for leverage, it's worth the ROI, despite some challenges. SISU is always improving."
Asher Carr, on what he would say to someone considering Sisu
- TC at The CAZA Group

Final Thoughts
CAZA Group appreciates that Sisu is nearly an all-in-one platform for real estate operations, simplifying their processes and making their team more efficient.
Book a demo today to learn why Sisu is a preferred solution for leading Keller Williams teams today!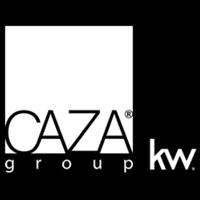 Overview of The CAZA Group
FRANCHISE/BROKERAGE AFFILIATION:
Keller Williams

OPERATIONS:
Expansion team of 6 offices
THE OPERATIONS TEAM:
1 Director of Operations
Marketing Team
2 Transaction Coordinators
Listing Management Team
ISA Team
Accountant/Bookkeeper
Connect with The CAZA Group: