As a real estate team owner, you more than likely have a lot on your plate. As interest rates rise and the market begins to return to a pre-pandemic normal, the pressure to keep production high is being felt now more than ever.
The best method to keep production high is to scale your business. But is it possible to scale your business by yourself?
If you want to succeed at scaling, it's not. As a real estate business owner, you only have a set amount of bandwidth.
Most real estate teams that I see succeed in creating sustained, consistent growth leverage the power of virtual assistants to keep their businesses running smoothly in the background.
It frees up bandwidth and allows you (the owner) to spend more time at the 10,000 foot view: focusing on how to grow and stay profitable.
So today, I'm going to take you through the complete guide on real estate virtual assistants—from finding, hiring, and training talent.
What is a real estate virtual assistant?
A real estate virtual assistant (VA) functions as another arm of your business admin. They most often focus on the administrative work that would normally fall onto an agent's shoulders (or yours).
In terms of a virtual assistant's responsibilities, there's no specific scope. If you take the time to properly train them, anything is possible.
From social media management to data entry, a well-selected VA can handle that portion of your business.
How much do real estate virtual assistants cost?
The cost of real estate virtual assistants will mainly depend on one thing—how much you are willing to spend.
Knowing your budget is not only crucial for getting the most bang for your buck, but also for ensuring you hire the right person(s) to meet your business needs.
In general if you have a larger budget, and only need 1-3 "experts" in a given area, hiring U.S.-based might be a good fit.
If you're looking to save money in your business and potentially hire more than 1-3 people, hiring overseas will be the best bet.
Let me take you through the differences between hiring Stateside vs. Overseas
What are the differences between hiring real estate VAs Stateside vs. Overseas?
The going rate for a virtual assistant in the U.S. is anywhere from $15 an hour to $45+ an hour.
Pros to hiring a VA in the States:
They will be working in a similar or "closer" time-zone to your business' operating hours.
Can hire a broad range of expertises, from novices to experts.
Faster and generally more reliable / stable wifi speeds.
Greater potential for industry experience with U.S.-based companies.
Cons to hiring a VA in the States:
Some VA's hourly price tag could possibly cost your entire budget. (Might only be able to afford 1-3 hires)
VAs may not have the same level of loyalty or company buy-in compared to VAs overseas.
Pros to hiring a VA Overseas:
Depending on the area (Europe vs. Asia, for instance) you can find VAs for as little as $3 - $10 per hour.
Allows you to hire more people to perform a multitude of tasks in your business.
If you take care of your overseas VA, loyalty and buy-in will follow.
Help your business run, even while you sleep.
Cons to hiring a VA Overseas:
Potentially working a schedule opposite to your business working hours.
Intermittent / unreliable wifi or audio connections.
Natural disasters causing missed work (think Typhoons in East Asia)
Where are the best places to hire real estate virtual assistants?

Upwork is without a doubt one of the most popular freelance sites on the web. It's a great place to build initial rapport with virtual assistants. This might be a good place to make your first hire.
Because after the job is done, if both parties are happy, you can leave each other reviews.
Then down the road, these good references from Upwork could be used to prospect VAs in different marketplaces.

Fiverr is equally as popular as Upwork, but in my opinion, it isn't the best place to try to build lasting relationships or make long-term hires for VAs.
It's a fantastic place for quick, one-off hires. They have a ton of freelancers that perform a variety of tasks, and some are so quick they can have deliverables turned around in the same day.
Facebook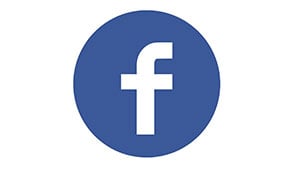 Believe it or not, a lot of team owners I've spoken with have had great success hiring real estate virtual assistants via Facebook.
Whether you want to hire domestically or abroad, simply searching for "country/area + virtual assistants" will give you Facebook groups where you can post your job description and make a hire.
Here is an example of a Facebook group with close to 12K members for VAs in the Philippines.

OnlineJobs.PH

Lastly, onlinejobs.ph is by far the best resource if you are looking to make a hire overseas that won't break the bank.
Not only that, English is one of the two official languages of the Philippines. So more often than not, there's little to no language barrier.
I've seen teams double (or even triple) their agent headcount, scaling their business' production and growth with the help of real estate virtual assistants.
How is this possible?
Let's say your budget for hiring VAs is $4,000 USD per month.
Hiring Stateside with U.S. going rates, you might be able to hire 1-3 VAs depending on their skill level.
If you made those same hires in the Philippines, you could potentially hire 8-12 virtual assistants.
Ask yourself:
What if my team didn't have to set as many appointments?

What if I had someone to sort through leads?

What if I had a dedicated social media coordinator?
These are all tasks that you—as a business owner—can outsource to free up valuable time, energy, and bandwidth to focus on what's important to the growth of your business.
What type of work can you outsource to real estate virtual assistants?
The sky is the limit in terms of the type of work you can outsource to real estate virtual assistants. But not without the proper training, of course.
Here are some examples of tasks your VAs can take ownership of:
Sales
Cold calls and prospecting
Adding relevant notes or comments to leads
Updating info in your CRM
Giving intermittent performance updates between agent and seller
Removing old leads from your CRM
Gathering data for agent 1-on-1s
For real estate team owners who use Sisu, your virtual assistants can pull the data within the platform, quickly and easily reporting on the agent's weekly performance—giving you everything you need to do a 1-on-1 with your agent.
EX: Conversations had, buyer/listing appointments set, buyer/listing appointments met, buyers/listings signed, buyers/listings under contract, and buyers/listings closed.
This data is invaluable for coaching and developing your agents. Your real estate virtual assistants having it all in one place makes your job as a team owner even easier.

Admin / Operations
Managing the calendar
Sending out thank you cards
Scheduling meetings
Setting / re-scheduling appointments
Taking calls
Recruiting / HR
Data entry / compiling metrics
Marketing
Social media posts / scheduling
Graphic design
Video editing
Ordering / inventory
Create slide decks / buyers packets
Manage the content calendar
Research content ideas / writing blogs
Editing photos of listings
Is it better to hire a real estate VA who is an expert or a generalist?
When it comes to hiring a real estate virtual assistant, many people are tempted to hire a jack-of-all-trades.
But from the real estate team owners I've seen successfully scale, they advise those trying to follow in their footsteps to avoid falling into that trap.
EX: You might want someone who is an SEO expert, knows video editing, can screen potential new candidates as an HR coordinator, and also taking phone calls and managing your email.
Before long, you end up not only overwhelming your newly-hired VA, but you've also added more work to your plate by having to ensure the VA is staying on task and reaching the desired outcome in all of these different areas of your business.
While you could hire an "expert" that can wear a lot of hats, it's likely going to come at a hefty price tag.
Moreover, if you wanted to hire a full-fledged employee with a U.S.-based salary, you would have done that.
But what you really want is to outsource and scale your real estate business.
The best way to do this is by hiring multiple VAs from overseas and train each of them on one (or a few, max) specific tasks and help them master it.
With this approach, you will have your business running like a well-oiled machine. Each of your real estate virtual assistants will know their precise role and what "success" looks like in their position.

Best practices for interviewing and hiring real estate virtual assistants
There's no set in stone method for interviewing potential real estate VAs. But ideally, you want to treat the interview as if it were just like an interview with an agent trying to get a job with your team.
If you show up with your A-game, treat them professionally and with dignity, they will respond accordingly and take their work seriously.
Here are some questions you can use to field potential real estate VA:
Do you have a Real Estate background?

Practice working with phone scripts?

How many years have you worked in BPO (Call Center)?
How many years have you worked as a VA?
Reason why you left?
What are the things that stress you out and what do you do whenever you feel that way?
What are the reasons why you would be late or absent?
Would you mind adding additional tasks on top of your job description?
What are your contingency plans in case you lose your internet connection?
What are your contingency plans in case of power outage?
What are your contingency plans in case your PC/ Laptop crashed?
Are you currently working on projects?
While this list of questions isn't exhaustive, it does give you a foundation to work with when crafting your own interview script that's specific to your team's values.
Once you've made the hire, treat your virtual assistants like they are members of your team.
"Do not call them virtual assistants. They are more than that. When they really feel like they are a part of your team, their performance will reflect that."

— Sara Woodrich, Director of Operations at Utah Life Real Estate Group
Final thoughts on hiring real estate virtual assistants
Hiring is never something you should take lightly.
That's why before you start the hiring process, prepare. Create documents on processes. The more you can outline specifics of how a task is performed, the easier it will be when it comes time to train a newly-hired VA.
The tips in this article will give you a framework that you can tweak to suit your team's needs when hiring real estate virtual assistants.
I like to imagine a team owner as the captain of a big ship. If you don't have the right amount of talented crew, you'll never reach your destination.
Virtual assistants are one of the most important keys to unlock your business' scaling potential.