No matter how hard we try to splice and dice it, there are only 24 hours in a day. In an ideal world, we might divvy up our time like this—spend 8 sleeping, 8 working, and 8 to ourselves.
But it's no secret that in 2022, our attention is being pulled in a hundred different directions. In the U.S. alone, adults spend an average of 4.29 hours on their smartphones daily in 2022, a 24.3% increase from 2019 (3.45 hours).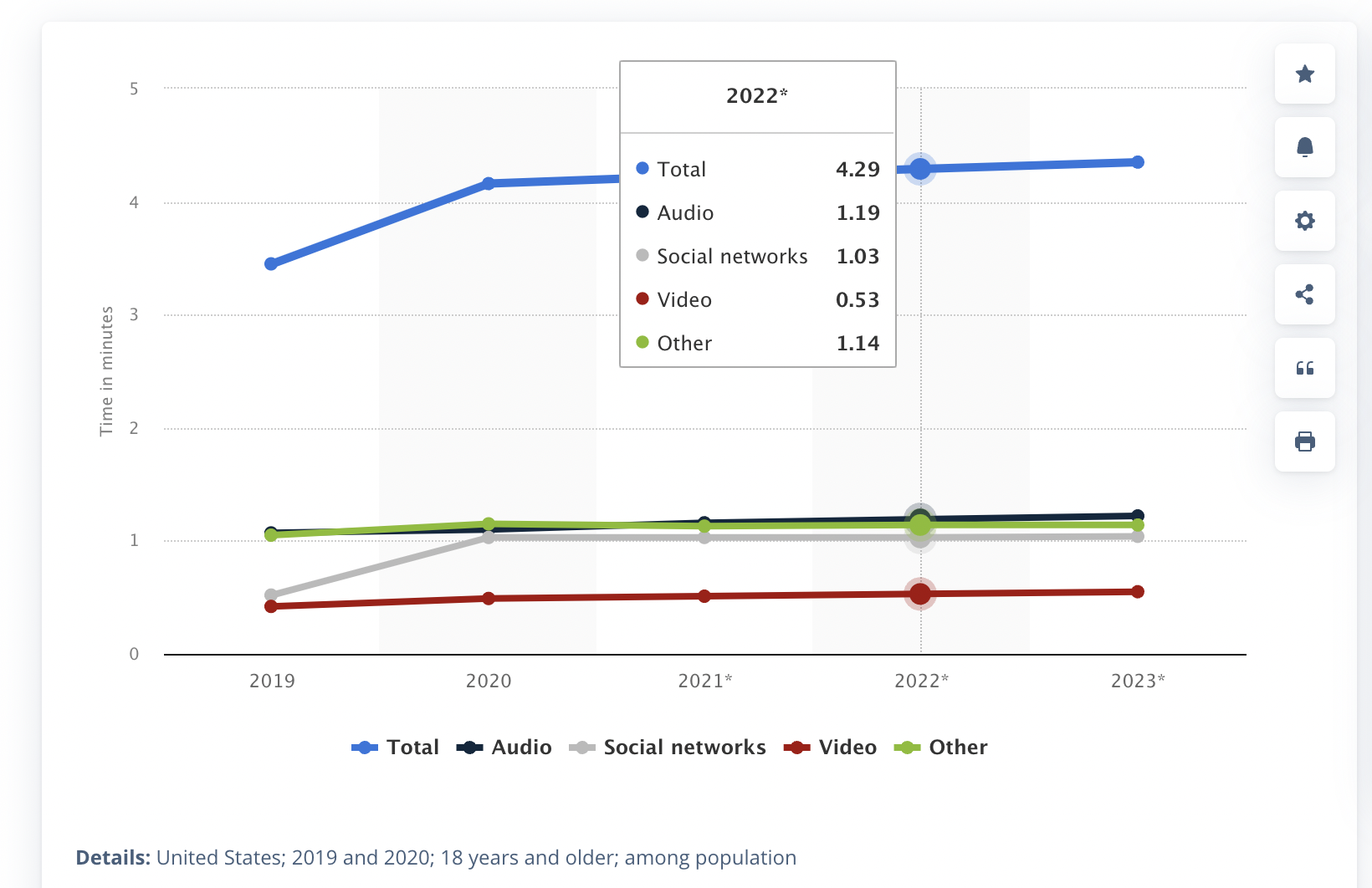 This effect is compounded for business owners and working professionals. 80% of the total time of a workday is spent doing tasks with little to no value and only 20% is spent doing something of importance for the company.
In theory, shouldn't these figures be the opposite? Regardless of the industry—no one is immune to the phenomenon of time waste.
Real estate is an industry in particular that has a myriad of moving parts, processes, and external players that might all be involved in a single transaction.
So today, I'm going to take you through 5 ways to save time in your real estate business in 2022.
1. Perform a time audit
The first way to save time in your real estate business is to perform a time audit.
What is a time audit, exactly?
A time audit analyzes how much time you actually spend on your daily tasks and how much of it ends up being wasted.
EX: John is a broker, and he wants to perform a time audit. To do this, he maps out a schedule of an "ideal" workday. Then, he documents the 'actual' workday. Whatever the difference is between the 'ideal' and 'actual' schedule is where time has been wasted.

Note: doing the audit over the course of a week is likely best—some tasks don't repeat daily.
You can do your time audit with something as simple as a timer and a notebook. Or, there are tools like RescueTime that work in the background, meaning you don't have to rely on manually entering tasks or time.
Because at the end of the day, time is your business' most valuable asset. Performing a time audit helps you identify unknown blind spots in your schedule.
2. Create a task map
Task mapping is similar to a time audit, but it differs in the fact that you aren't necessarily assigning a time value to each task.
Remember how earlier I mentioned that 80% of the total time of a workday is spent doing tasks with little to no value?
Task mapping will paint a holistic picture of all the different moving parts that make your business tick.
An example of what this could look like:
The task map should include every line item on your business' 'to-do' list—no matter how big or small, and regardless of who is assigned the task.
Once you have a clear picture of all the tasks that make up your business' true day-to-day, it gives you the foundation needed to perform step 3.
3. Delegate tasks that are not at the 10,000 foot view
Now that you have performed the time audit and created a task map, it's a good time to take a pulse check on how these tasks get done and who does them.
Consider this an 'efficiency audit' of sorts. As a real estate business owner, it's important to identify where your time is best spent to help spur consistent growth.
If you spend your days plugging numbers into Excel, writing endless emails, and sorting through intake forms, it will be very unlikely that you, the business owner, will have bandwidth for much else.
Pro tip: there's a big difference between working on your business versus working in your business.
Ensuring that tasks are delegated appropriately within your team allows you to allocate the majority of your time and energy to high-level strategy that will push your real estate business to the next level.
That being said, in the next step, I'm going to cover ways you can reduce (or eliminate entirely) your team's time waste on mundane tasks.
4. Automate mundane tasks
Once you delegate the 'everyday' tasks to your team, how much time do you think they spend juggling the many moving parts and pieces of oftentimes disparate tools?
Every moment your team spends on manual tracking could be better spent making prospecting calls, setting appointments, and closing deals.
We live in the age of automation, and streamlining your business processes is the single best way to reduce time waste, improve productivity, and increase your team's bandwidth for the tasks most important to your real estate business' growth.
A survey by Zapier found that 9 out of 10 workers say automation has improved people's lives in the workplace.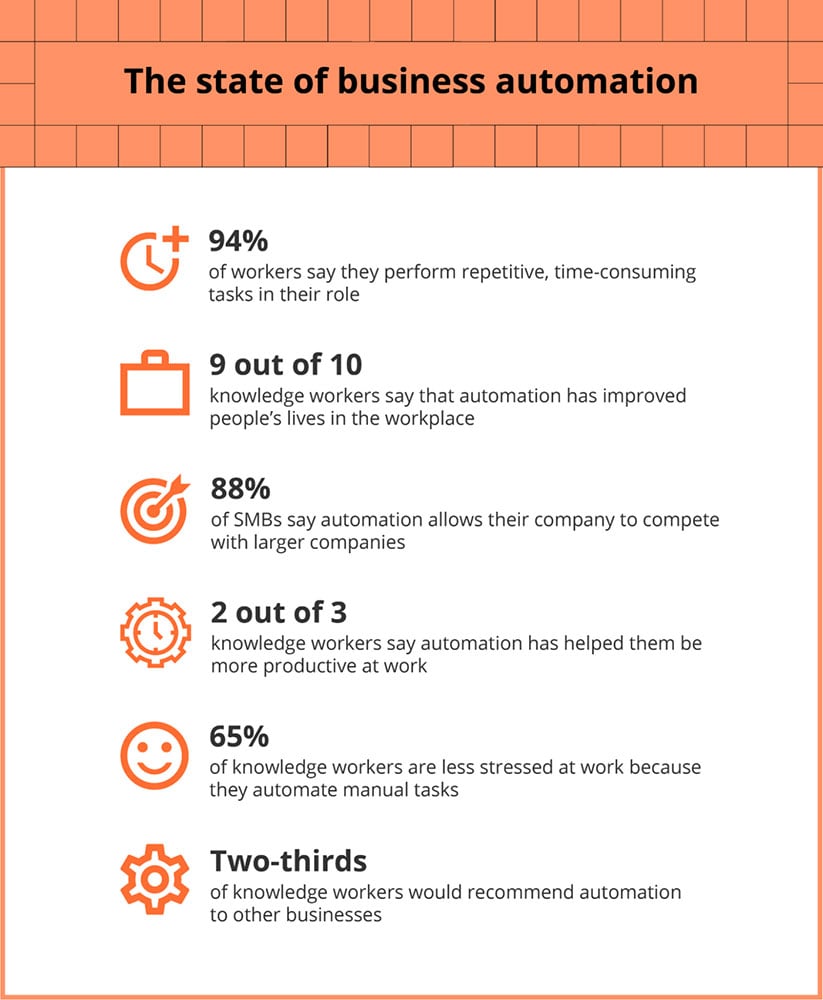 There are an untold number of real estate technologies a business owner can use to automate mundane tasks.
But there's an unexpected caveat that often arises with the addition of these technologies—the data housed within each might not carry over into other platforms—creating unwanted data redundancies that cause your team to waste valuable time and effort manually duplicating the data.
5. Eliminate duplicate data and tracking redundancies
In your real estate business, the current data flow might look something like this: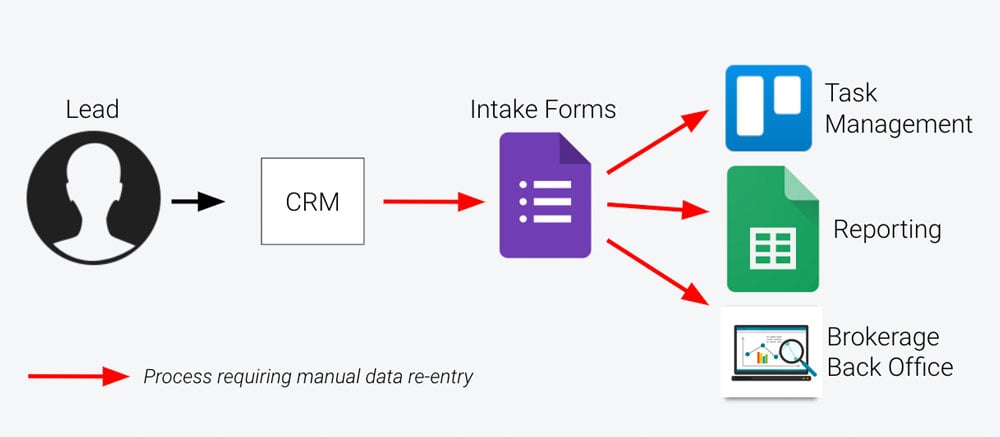 As I mentioned in the last section, one of the major downsides to introducing tracking and automation tools is that many do not automatically communicate with each other.
EX: The info gleaned from an intake form must be manually added to Google Sheets or Excel. Then, whichever agent is to follow-up with the lead might be assigned to do so in a task management software like Trello or Jira. On top of that, another agent closed on a listing and that info needs to be updated in your brokerage back office.
It's easy to see how the addition of all these technologies can have a snowball effect on your real estate business.
Sadly, that snowball effect is an unintended consequence. The good intentions of adding technologies to streamline your real estate end up backfiring—causing you and your team to spend unnecessary time and effort on manually duplicating data.
So, what's the solution?
Solve the problem and save time with Sisu
With Sisu, the data workflow of your real estate business could look like this: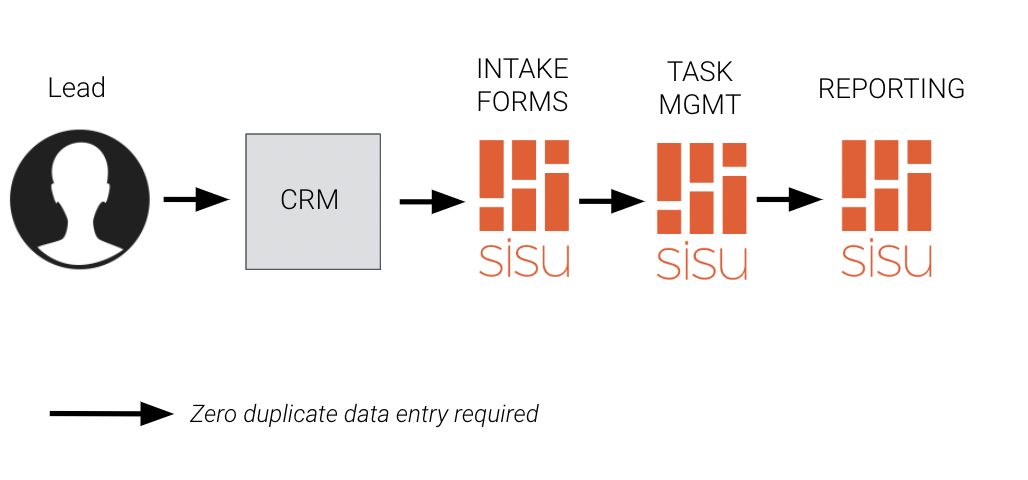 Sisu eliminates the need for disparate technologies that bog down your brokerage's workflow.
With the proper set up, the days of manual data duplication are a thing of the past.
That's because simply put, Sisu replaces the many different tools your real estate business uses daily.
Sisu is to real estate technology what the smartphone was to the world back in 2007.
A freelance photographer would have to carry their cell phone, bulky camera, lenses, laptop (and more) in their bag just to do their job. Nowadays, they can accomplish the majority of that with something that fits into a pocket.
That is what Sisu offers—a robust ecosystem that serves as the command central for your real estate business.
With the added bonus of having cross-capabilities with many of your existing tools.
Get your business' time back and book a demo today.
Note: Onboarding is now included for all new Sisu customers!
Wrapping up the 5 ways to save time in your real estate business in 2022
The 5 ways to save time in your real estate business in 2022 are:
Perform a time audit
Create a task map
Delegate tasks that are not at a 10,000 foot view
Automate mundane tasks
Eliminate duplicate data and tracking redundancies
In 2022 and beyond, real estate business owners will be forced to juggle more and more. Don't let the benefits of tracking and automating the processes within your business be hampered by disparate technologies and data redundancies.
What do you think of these tips? Let me know in the comments.