Brett, can you tell us a little about yourself?
I'm Brett Jennings—The founder and owner of an independent brokerage named Real Estate Experts.
What's your team structure look like?
So we are what I would call a Teamerage.
It's a hybrid model between a team and a brokerage. We started out as a small but mighty team in 2014 and grew that small team to 8 agents and about 130 transactions for $165 million in 2018.
I still have a team called Brett Jennings Group, which is at the core of Real Estate Experts, but now I offer other successful agents the opportunity to build teams on a platform that offers the same support that one would find inside of the team.
So if they're a proven producer, the agent experiences much higher support than they'd find at a traditional brokerage and are also get much higher splits than they'd find on a traditional team.
So they kind of get the best of both worlds.
Currently, we have about 78 partners agents, of which 5 are running teams that have anywhere from two to seven team members on those teams.
So about half of the 78 people are organized into teams, and the other 78 are just high level producers that run as independent agents in our company. On the support staff side, we have about 23 full time onshore employees and about 17 VAs that support those 23 onshore employees.
So we have a total staff of about 40 supporting those 70 agents. And we have capacity to grow even more.
What does your production look like?
We had around 50 agents on board in production last year.
We finished out at 804 transactions for $1.18 billion in sales.
This year, our goal and where we're pushing for is 1500 transactions and 2.5 billion in sales.
Your numbers show you are looking to double production—how do you aim to accomplish that?
When you have big goals, you can go fast alone and you can go far together.
So we really are looking to add more quality agents. We're at about 78 agents this year. We'd like to finish the year close to 180 agents is our target.
So we've got some aggressive recruiting goals and we're using attraction-based recruiting system by putting good content out there both in social and through email, while also including basic training tips as well as agent success stories.
This strategy seems to put us on the radar for agents who want to grow, which is our ideal avatar.
It's our "right fit" agent.
Can you tell me a little bit about your tech stack?
Obviously, you need good systems when you go to scale.
So Boomtown has been our main CRM.
We've looked at others along the way, but kept coming back to Boomtown.
There is no perfect CRM. The best one is the one you use, and that's what we use.
Sisu has become an integral part of our tech stack. We initially first started using it for sales coaching and sales tracking, but now we're using it for the task management functions because it enables our agents to get optics and see what's happening on the transaction without having to pick up the phone or email somebody, as well as the task management and the sales management.
So those are the key functions of our tech:
Skyslope is kind of our back office compliance technology.
G-Suite is what we use for email and calendaring and those all nicely integrate together.
So that's kind of our core stack.
What were some of the challenges you faced before using Sisu?
Yeah, before Sisu, we were using a competing competing but an alternative sales tracking system called CTE, which was basically spreadsheet-based. It was good enough for our early clients, but when we really wanted to scale and what we found was what brings out the best in agents is the competitive nature of top performing agents.
And the leaderboards in Sisu were a real game changer—to visualize people's production and really being able to use that in sales meetings on a weekly basis, so that people can see where they are and where they rank and visualize their production and their activities is what's super helpful.

I think it's been a great contributor to helping us increase our productivity per agent by creating a culture that is both collaborative and somewhat competitive.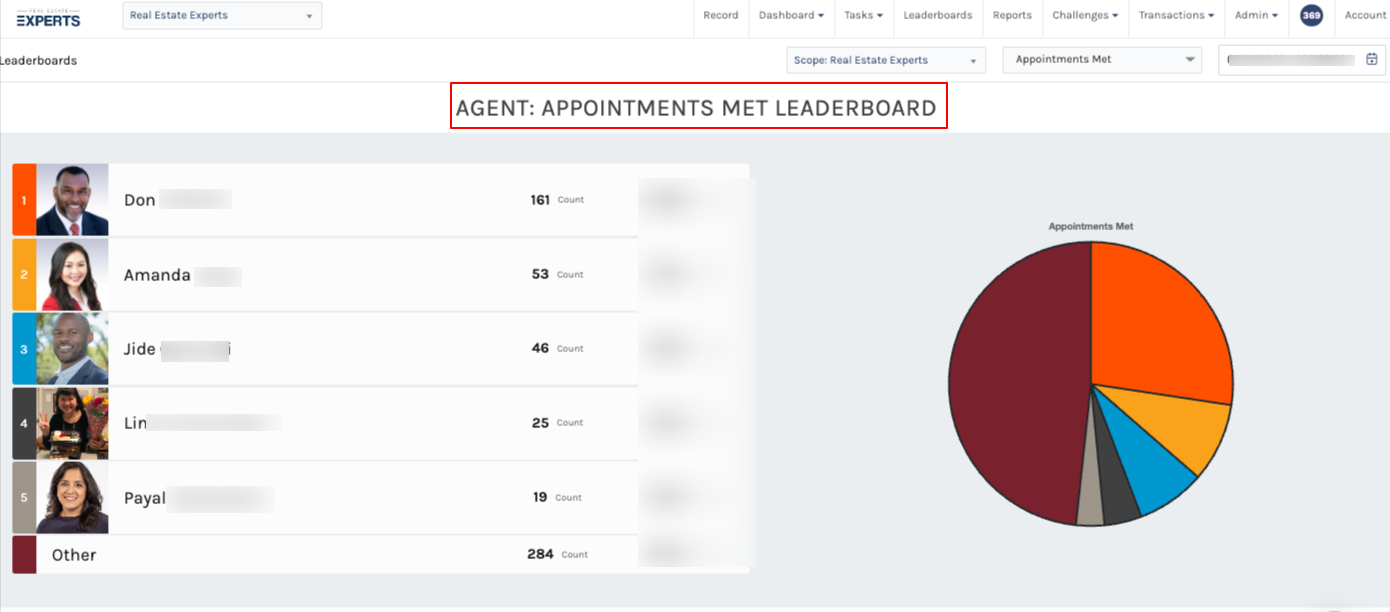 Have you seen any tangible results since implementing Sisu?
What I can say about Sisu and its task management is that from a productivity standpoint, we were using systems like Trello in the past, and they were somewhat effective.
But once we got to doubling of our business nearly every year, when we've taken this growth road from 130 transactions to 800 transactions, whatever systems we were using, at every doubling, when we double production, we find the limitations of those systems or those processes, and they break.
So Sisu has been really good at helping us go from that 300 transactions a year to 800 transactions a year.
The big lift in productivity we saw was with our transaction department, or our Client Care Department, as we call it. And our transaction of client care managers were previously able to manage 20 to 30 files because we're a high touch, high service price point.

Now, they've been able to push that from 30 to 40 just by the efficiency they get through Sisu and being able to collaborate a lot more easily and more efficiently.
What do you like best about Sisu?
What I love about Sisu most is the gamification or visualizing of both activities.
And also, the productivity and the sales metrics.
Because I think it brings out the best in great agents.
What would you say to someone who is considering Sisu for their real estate business?
So if you're considering Sisu, after looking at any (there aren't that many alternatives out there, and we've explored them all).
I would say go in and go deep. Optimize and implement as much as you can because every facet we do has helped us kind of lift up to the next level.
Brett, where can we find you?
If you are looking to buy or sell in the San Francisco Bay Area, Real Estate Experts can help you. Our website is https://www.therealexperts.com/.

I also have a LinkedIn, if you want to follow me there.